Many believers, including yours truly, sometimes have a difficult time understand grace and what it means in the Bible and in our lives.  I found this tweet image on my Twitter feed and want to share it with you. I believe it is one of the most meaningful, succinct and applicable explanations of what grace really is and does and means to all of us.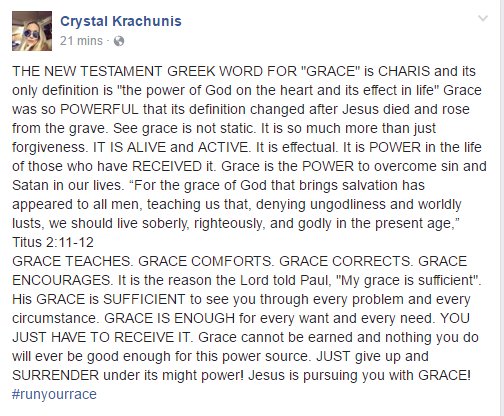 WOW!  I love this. I hope it helps us all better understand what God's grace is and does for us.
Thank you, Crystal Krachunis, for sharing this with me so I could share it with my readers.